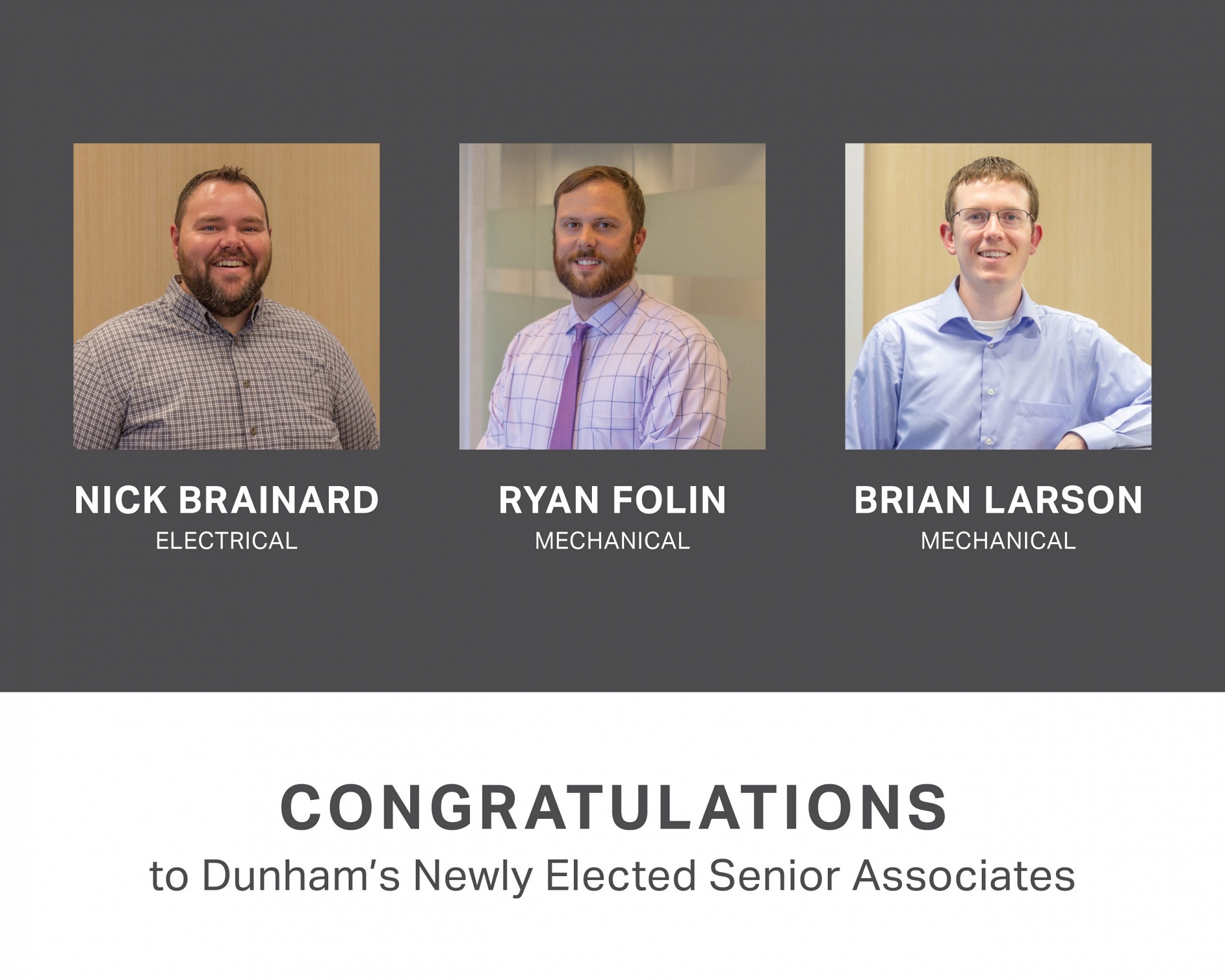 Dunham is pleased to announce that we have elected three new Senior Associates. Congratulations Nick, Ryan, and Brian!
Nick Brainard is an electrical designer with 17 years of experience in electrical design, focused on designing complex mission critical projects, including data centers, control centers, and manufacturing facilities.
Ryan Folin is a mechanical engineer with 12 years of experience. He designs HVAC and plumbing systems serving hospitals, surgery centers, clinics, and medical office buildings.
Brian Larson is a mechanical engineer with 13 years of experience designing HVAC and plumbing systems, focused on complex cleanroom and manufacturing projects.