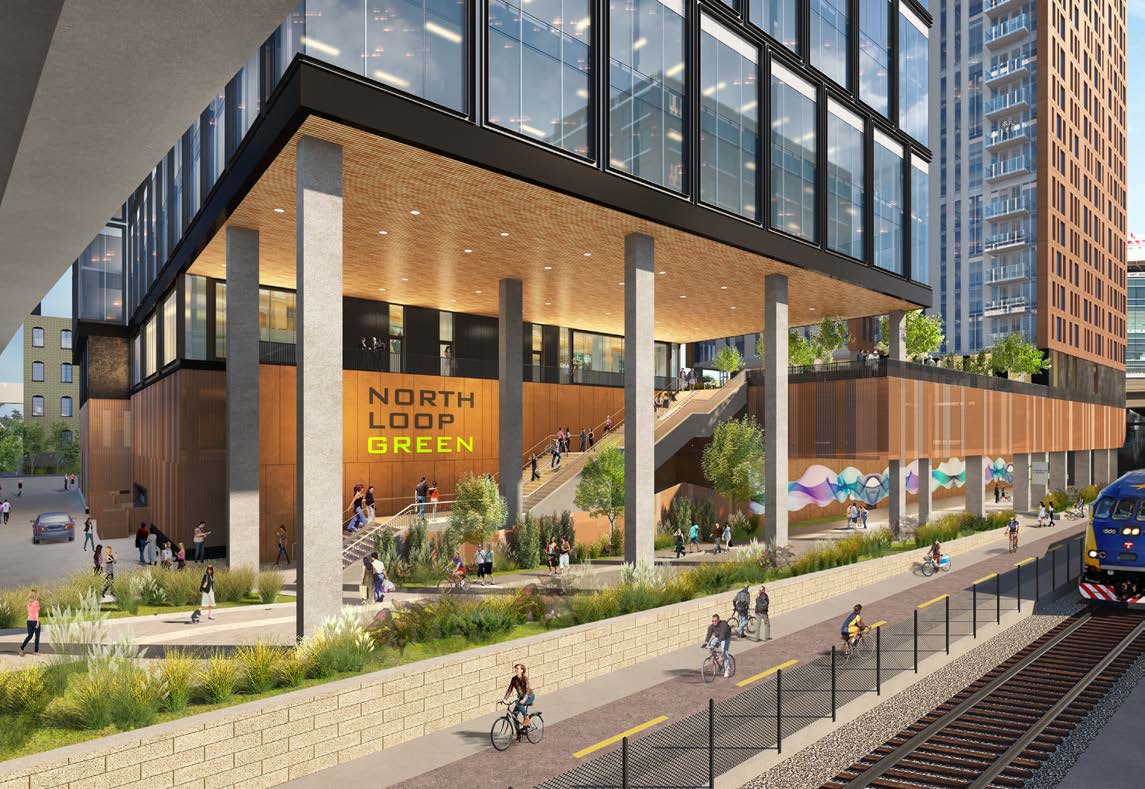 Minneapolis' North Loop is officially getting a new mixed-use development with an apartment high-rise and office tower next to Target Field. North Loop Green will feature a 36-story apartment tower with 350 residential units and 100 short-term rental units and a 14-story tower with 350,000 square feet of office space. It will also include at least 15,000 square feet of space for food and retail stores, as well as a 1-acre park, known as "The Green," next to the Cedar Lake Bike Trail, where the building intends to host public events, including movie nights, performances, and seasonal festivals.
"North Loop Green will be an exciting and dynamic destination for businesses and residents, with advantageous synergies between residential, hospitality, office and retail," Hines Managing Director Bob Pfefferle said in a statement. "Additionally, North Loop Green will add significant dining, recreational and family friendly entertainment options in the rapidly growing North Loop submarket."
Construction on North Loop Green is anticipated to be complete in Spring 2024.