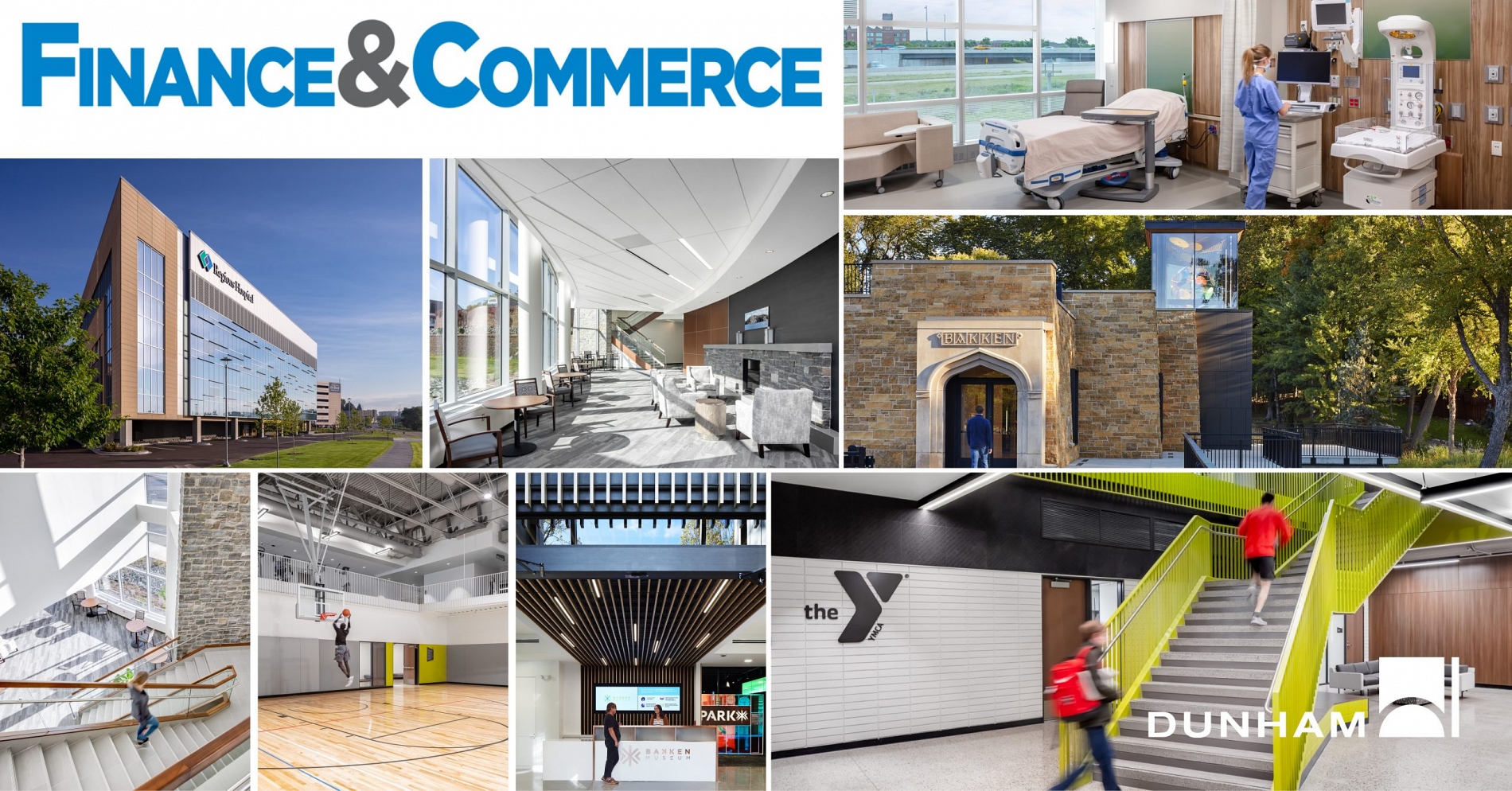 Congratulations to all the Finance & Commerce Top Project winners! Being part of eight of these projects, we know that there are many talented design and construction partners that deserve this recognition.
Dunham's projects include:
Austin Community Recreation Center
MEP Design + Commissioning
Child and Adolescent Behavioral Health Services Hospital
MEP Design
Gundersen Health System – Winona Campus
Commissioning
Regions Hospital Family Birth Center
MEP Design
Riverland Community College Transportation, Trade, and Industrial Education Center
MEP Design
St. Luke's Lake View Hospital Expansion
MEP Design
The Bakken Museum Remodel
MEP Design
The Dayton's Project
Smoke Controls Special Inspections

Read the full F&C article here.